Naoussa, Paros – Pretty as a Picture and So Much More
Mar 2, 2018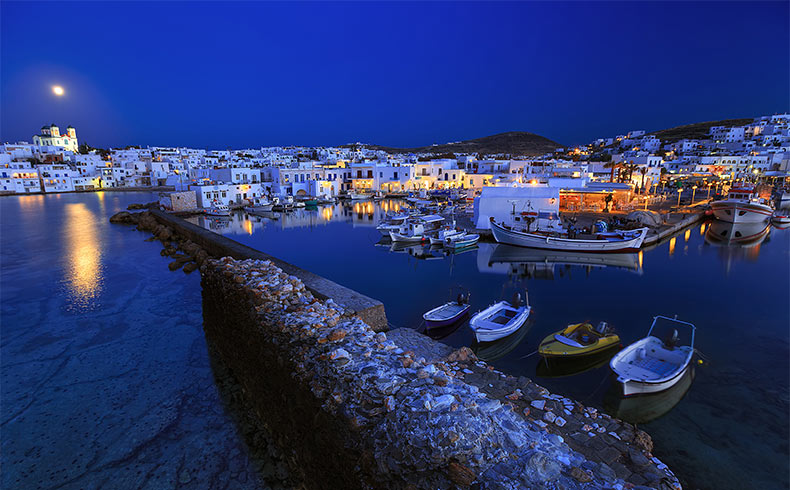 The Cyclades are known the world over for breathtaking views. So it's no light thing to say that Naoussa — a small fishing village on the island of Paros, Greece — is one of the most picturesque villages in the Cyclades. But anyone who's ever visited Naoussa, Paros will tell you how hard it is to find a village surrounded by water quite so blue, one that's held onto its authentic culture for so long.
The traditional, whitewashed architecture and quaint stone-paved streets, the natural shrubberies that color the walkways, and the full moon over the fishing dock at night all combine to give Naoussa an otherworldly sort of beauty.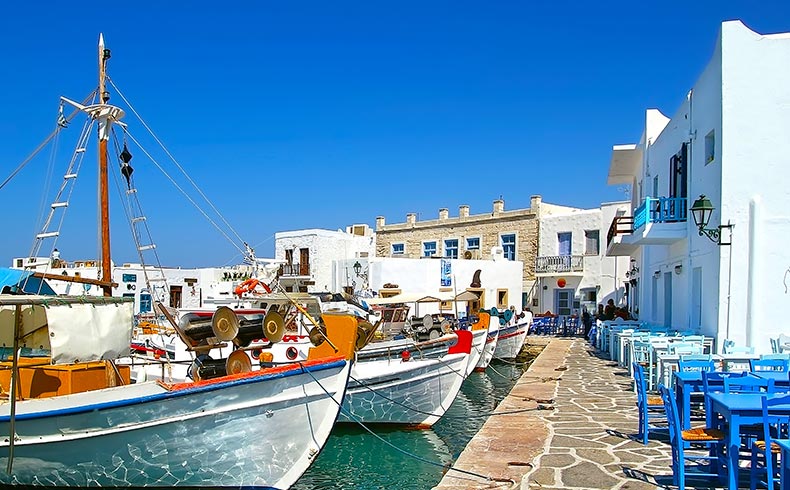 Fortunately for you, Naoussa is more than just a pretty picture to be seen but not touched. It's a cosmopolitan village and all its stunning scenery begs to be explored.
What to See
Naoussa, Paros has held on to its history well throughout the centuries. Besides the traditional architecture that you'll see in homes and shops wherever you go, there are several archaeological sites and other well-preserved locations. Make sure to take a camera with plenty of film (or a camera phone with a charger to keep it energized). You'll want to take plenty of pictures.
Church of Agios Antonios
The Church of Agios Antonios, is near the harbor for a reason. Named after Saint Anthony the Great, it has long been believed that the Church of Agios Antonios watches over the people of Paros Island and protects them when they go fishing. It's built in the traditional structure, whitewashed building with a whitewashed dome and a church on top. Every January 17th, there's an exuberant festival in honor of Saint Anthony's name day. The church is easily accessible from the harbor.
Naoussa Byzantine Museum
Built in the, well, Byzantine style with bright blue domes, the Byzantine Museum in Naoussa, Paros is full of artwork from prehistoric times to the Byzantine era and even some artwork from post-Byzantine times. Byzantine artwork has a distinctive look, with large eyes, severe expressions, and gold-gilded backgrounds. The museum has a number of paintings inside, with architecture and sculptures housed in the yard.
Paros Moraitis Wine Museum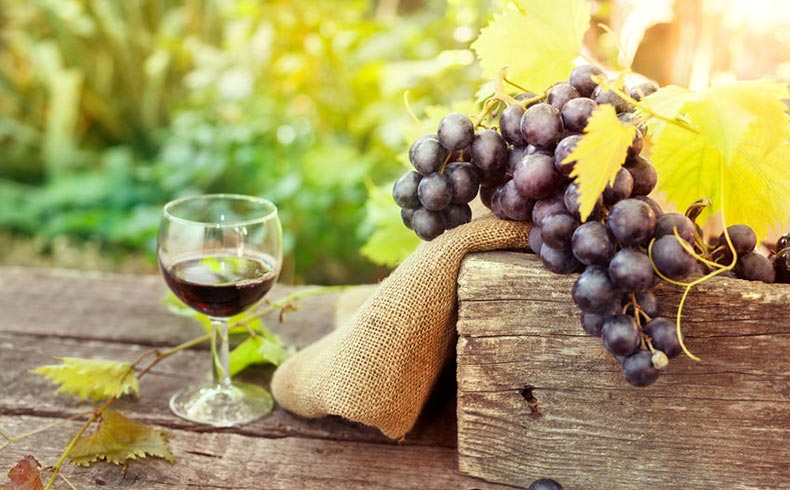 What would a trip to the Cyclades be without wine? Fine wine is an Aegean tradition, and Paros, Greece certainly doesn't disappoint. Though the museum was built in the early 20th century, it didn't become a winery until 2001, so this is one of the more recent additions to Naoussa. It's named for the founder, a local third generation winemaker named Manolis Moraitis, and showcases wine from all local winemakers. This winery produces 300,000 wine bottles each year, many of which are exported all over the world.
Paros Park
The Environmental and Cultural Park of Paros is an 800-acre park showcasing the beauty of Paros Island with its natural cliffs, caves, and hidden coves. The outdoor amphitheatre is a venue for concerts and theatre during the summer, and there's an outdoor air movie theatre where you can watch your favorite movies against the backdrop of the sea.
Venetian Fortress in Naoussa, Paros, Greece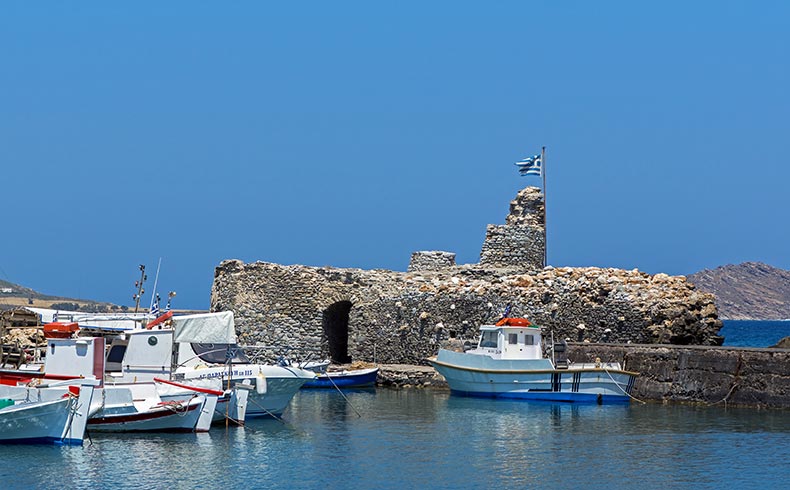 This was once a stately Venetian castle with two towers constructed in the old port. Over time, some of this 15th century structure eroded or sank into the sea and now a watchtower partially submerged in water is all that remains. Still, this is a fascinating location full of history, and close to local bars where you can enjoy a refreshing drink after all your sightseeing.
What to Do
While not as busy as Parikia, there are still plenty of activities to enjoy in Naoussa, Paros from lounging on the beach to staying up all night at a lively club. Here are a few of our favorite things to do while in Naoussa.
Go to the beach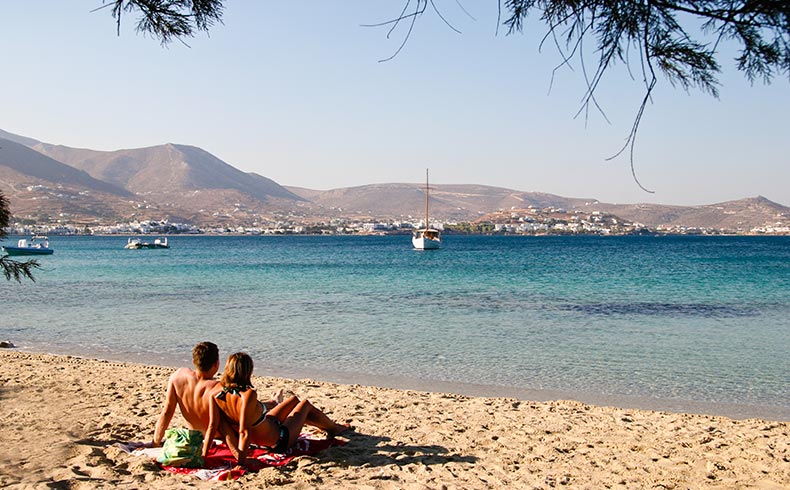 No one visits the Cyclades without wanting to spend at least a day lounging on the beach. The most famous beach in Naoussa is Kolymbithres Beach, named for the unique natural rock formations that line the shore as a result of salt erosion. It's one long beach broken into small bays, but there are plenty of opportunities to go diving or recline on one of the sunbeds along the beach. There's also the quieter Lageri beach, and the popular Santa Maria beach, complete with a beach bar and volley court.
Kayak
With the water so deep blue and inviting, you'll certainly want to go for a kayak ride, and there are many shops, centers, and tours that will happily accommodate you. You can buy your own kayak, but taking a guided tour will allow you to find the best places for kayaking safely and find all the best picture-worthy moments along the way.
Take a horseback riding tour
If you're of the equestrian bent, Naoussa has something for you, too. There are several riding centers and many of them include horseback riding tours. You'll have to book in advance so that the horses can be prepared when you arrive. Some tours allow you to ride along the beautiful coast of Naoussa, Paros, while others will allow you to ride the horse into the water for a swimming tour.
Enjoy the nightlife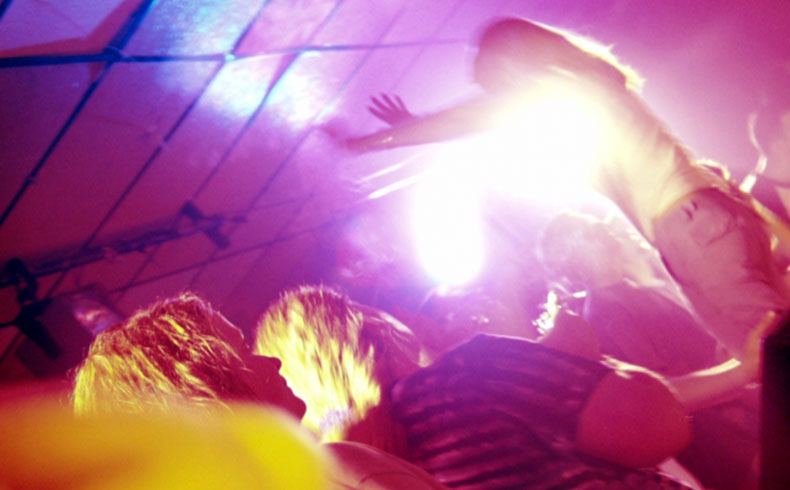 Many tourists might be surprised to find that Naoussa has such an active nightlife. As calm and tranquil as it might be during the day, it's also very cosmopolitan. Don't be afraid to let loose at night at one of the popular bars or clubs that stay open until dawn. Wine is an important part of the Paros, Greece culture, so you can find any number of bars and clubs to drink and dance to your heart's content.
Where to Stay
Naoussa, Paros is a popular place for tourists to stay during their trip to Paros, because of its picturesque qualities and all of the things to do. Thus many hotels in Paros are based here, including Stelia Mare. A boutique hotel in Paros, it is built in a beautiful amphitheatre style and located just a short walk from the port and heart of Naoussa.
Thus by staying here, you'll be able to look out at the seascape from your room or a hotel balcony. The facilities are nothing short of luxury, including a large outdoor pool, gym, spa jacuzzi, and top notch hospitality. Book your room today to start your Cyclades vacation in the truly lovely village of Naoussa.